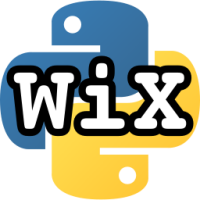 Issues for the WiX.Py are tracked on GitHub.
If you found a bug in the WiX.Py or want to propose some improvement, please search the GitHub issue tracker to see similar issues.
If not, open new issue and provide following details:
Your OS, WiX.Py version, WiX.Py installation manner.
If you installed WiX.Py from sources or using pip, include Python version
If the problem happens when installing your package built with WiX.Py, specify the version of Windows the package is running on.
Problem description.
Description of expected behavior.
We reply on all issue. But issue fixing/implementation depends on issue complexity and internal team planning. The same about issue processing order.