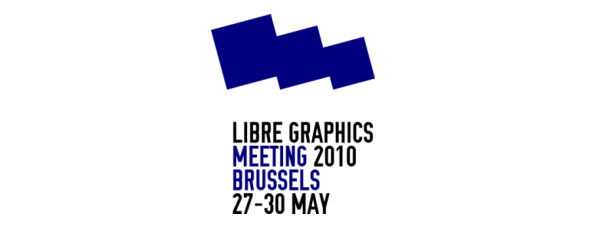 The fifth annual Libre Graphics Meeting in Brussels has finished and our team has returned at home. As usually was a lot of face-to-face meetings among developers and users. LGM provided the time and place for developers and users to interact. Here is LGM'ers group photo: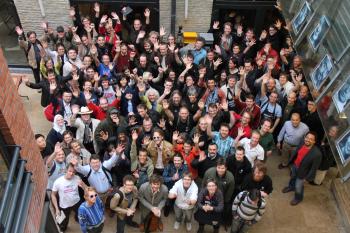 You can see on photo Gimp, Scribus, Blender, Inkscape and other projects developers.
This LGM release was dedicated practical usage of FOSS graphics applications. So many talks were adopted for end users. Here is our presentation: "sK1 Project - Past, Present and Future". We specially adopted slides for LGM presentation hall conditions to provide more contrast view. Therefore screenshots and small elements were removed.
For developers, the most interesting part of the conference was held on the fourth floor of the Piano Fabrik.
We hope that on next LGM edition we will involve our users to the conference. But now we are finishing to prepare UniConvertor 1.1.5 release version and next sK1 prerelease snapshot.