Advanced cross-platform color picker application powered by magnify glass and palette management functionality
The project is a successor of SwatchBooker.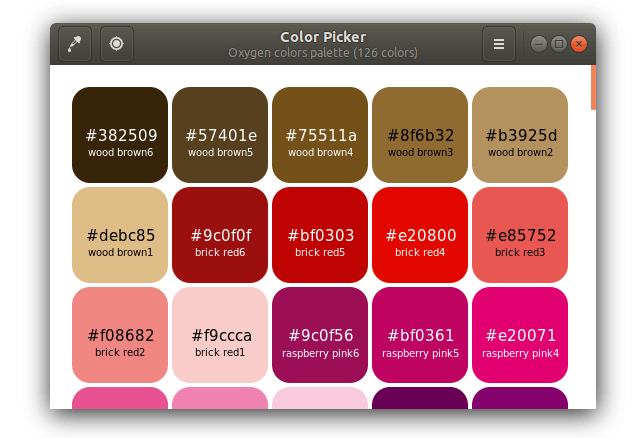 Application is a full-featured visual editor providing all CRUD (Create-Read-Update-Delete) operations for palette colors and unlimited Undo/Redo history.
There is a regular pick tool for single or multiple color selection holding SHIFT/CTRL modifiers: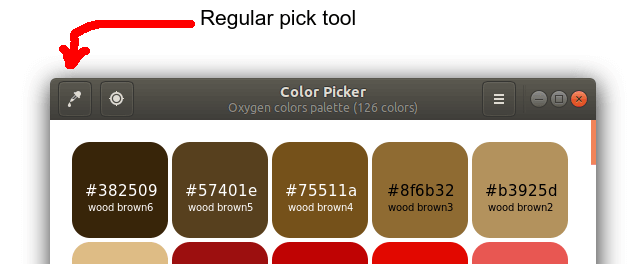 Also application is powered by zoomed pick tool: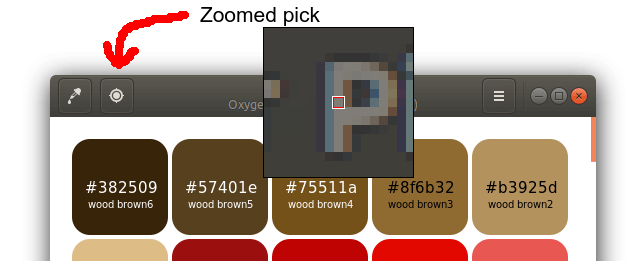 Zooming level can be changed by mouse scroll allowing user to pick color exactly from single pixel.
Colors can be copied/pasted to/from system clipboard in hex form like '#ff4500'. In case of multiple selection colors are represented as a space separated values like '#aa0205 #ddeeed ...'
Color Picker imports/exports palettes for following applications:
sK1
Inkscape
GIMP
Scribus
Karbon
Calligra
LibreOffice
CorelDRAW, Corel PhotoPaint
Adobe Illustrator, Adobe InDesign
Adobe Photoshop
Xara Designer, Xara Web Designer
Thus it useful as for open source and proprietary tools