Last time we didn't post any news about the development. But that does not mean that we are rested. On the contrary, the work was more active than before. In early June, the project faced a serious problem. We found that support for GTK + 2.0 on Ubuntu 13.04 has deteriorated significantly. Hence we are faced with a choice of either porting the application to the Gtk + 3.0 or to use a different widgetset. Research has shown that if we choose Gtk+ 3.0 we get serious problems on Windows and MacOS X platforms. After some testing we have decided using wxWidgets to resolve this issue.
wxWidgets is a C++ library that lets developers create applications for Windows, OS X, Linux and UNIX on 32-bit and 64-bit architectures. Unlike other cross-platform toolkits, wxWidgets gives its applications a truly native look and feel because it uses the platform's native API rather than emulating the GUI. By this way PrintDesign becomes native application on all the platforms: Gtk on Linux, WinAPI based on Windows and Cocoa application on Mac.
And now some ready results. This is PrintDesign on Ubuntu 13.04 - pure Gtk application: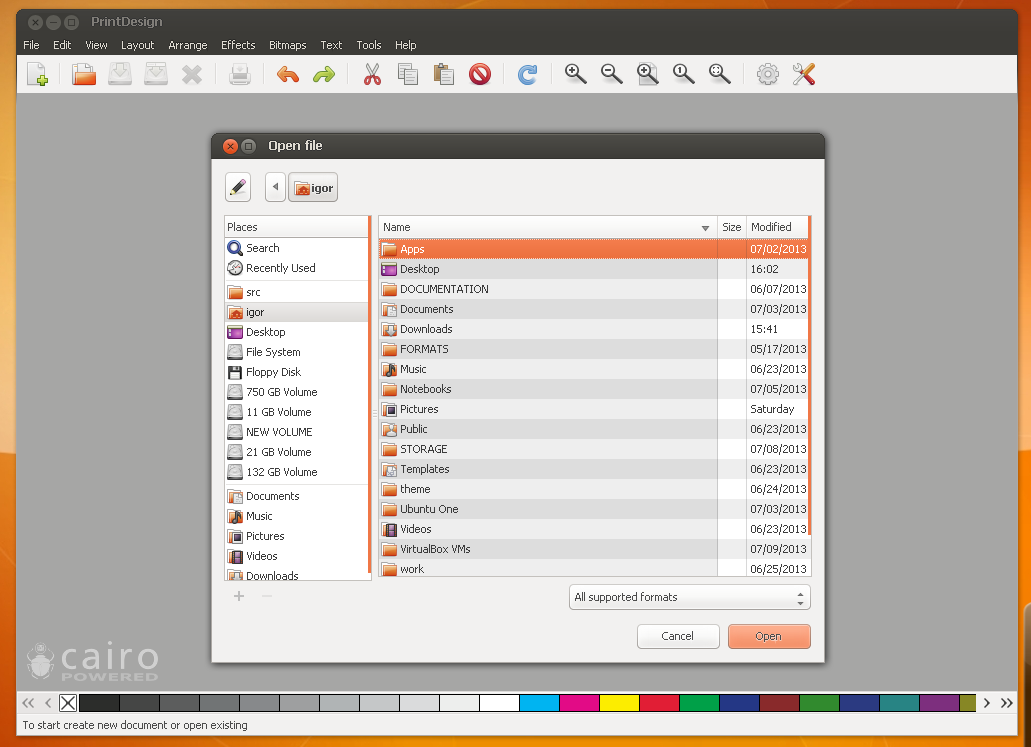 Next screenshot is a PrintDesign on Windows platform: native Windows application with native dialogs and WinAPI controls. More over we have compiled application as an executable file printdesign.exe Temporary we use gtk icons, but later we will create own iconset, because Windows icons should have specific color palette.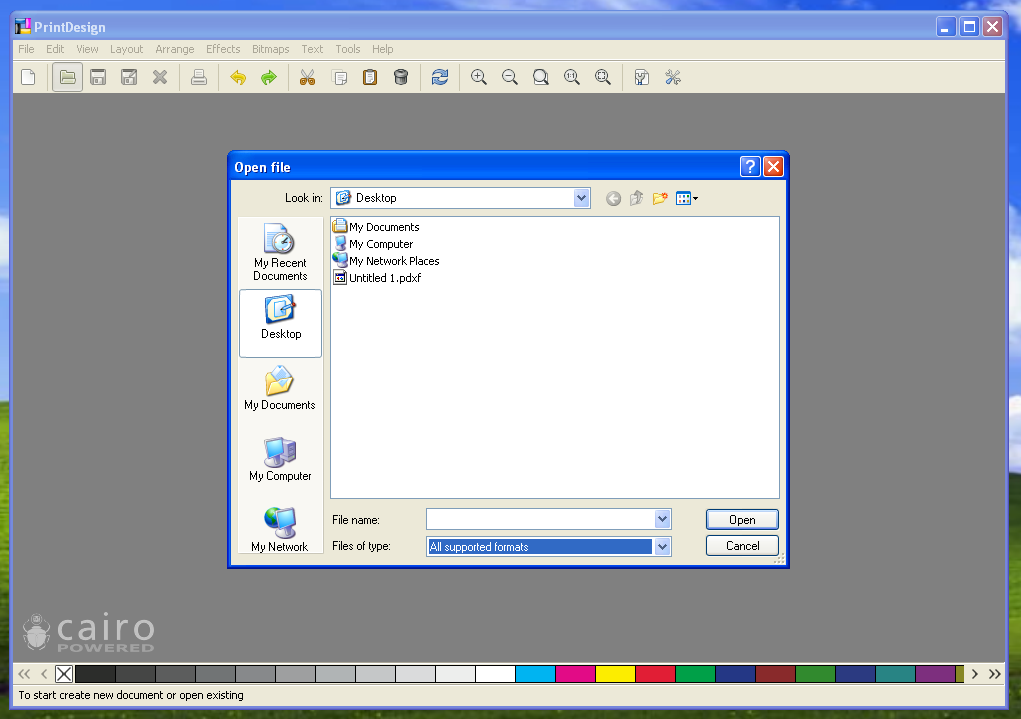 And last (and long waiting) issue is MacOS X version. Here is PrintDesign on latest MacOS X 10.8 Mountain Lion. This is a native Cocoa application. Also we have ported UniConvertor 2.0 on MacOS X platform so we resolved multiple user requests about it.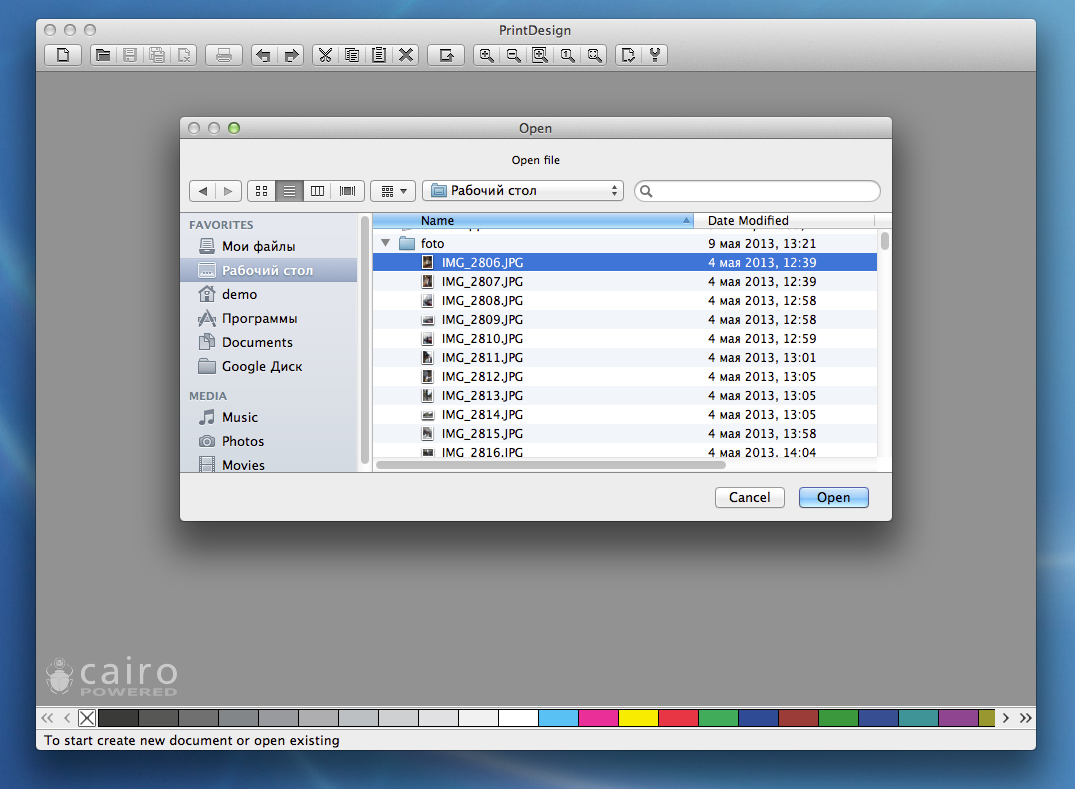 So, one open source application - all major desktop platforms. The show must go on!