We have prepared second preview build of PrintDesign for win32 platform (rev.824). It's a portable version. Just download, unpack and run printdesign.exe
Here is a startup screenshot of PrintDesign: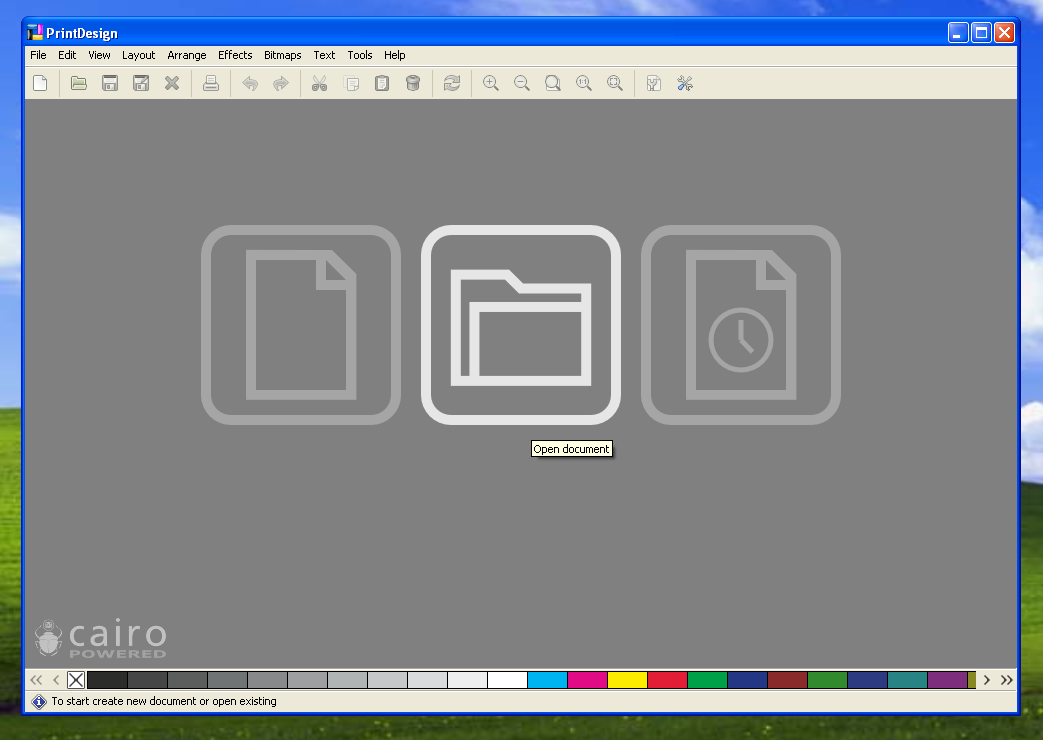 As before we have added some samples to zip package (as PDXF and CDR files) to allow you quickly testing application. Please note, this is development snapshot but not working version!